Product News

RMCLink ActiveX control and .NET Assembly will be released in early January. Look for a press release on the Disty Only page in late January.


Delta Computer
Systems, Inc.
11719 NE 95th St.,
Suite D
Vancouver, WA
98682-2444

Phone:
360.254.8688

Fax:
360.254.5435



Your privacy is important to Delta. Delta does not make its email or mailing list available for outside distribution. You can opt-out at any time.

Copyright ©

2005
Delta Computer Systems, Inc. All rights reserved.


Season Greetings to you and yours for a Merry Christmas and Happy New Year. And thank you for another successful year in Motion Control.
Applications

Want to put
your

a

pplications in PRINT?
Qualified applications will earn rewards.
See below.
NFPA Proposal - Delta supports NFPA proposal to NSF for Engineering Research Center.
Peter's Articles - Latest Technical Article Series in December H&P.
Delta website updates.

Distributor Only Information Follows

Product News
RMCLink ActiveX control and .NET Assembly will be available via download in January. RMCLink interfaces to most PC software packages.
See Your Applications in Print!

Delta customers
, including systems integrators and OEMs
are invited
to submit applications to us. Some attractive prizes will be awarded. This effort is intended to get more application articles printed in 2006. We are asking distributors to help us get the word out to your customers.
Delta will post details on
our
main web page for schedule and selection criteria
in January
.
Delta Supports NFPA Proposal
The National Science Foundation (NSF) final selection process includes NFPA's proposal to establish an Engineering Research Center for Compact and Efficient Fluid Power (ERC). NFPA is a finalist in a highly competitive race for a $17.75 million, five-year grant. Delta has committed to support this project with a financial contribution if it is chosen.
Peter's
Article

s
Peter Nachtwey Technical Article Series continues in the December Hydraulics & Pneumatics magazine. The next article is scheduled for March 2006 H&P magazine.
Delta Website Updates
Check out the following updates to Delta's website:
Motion Control Software
Motion Products Marketing Manager

Delta Exhibited in Chicago and China
The NFPA pavilion exhibited Delta products FABTECH in Chicago at PTC-Asia in Shanghai during November.
March will find Delta in Nashville and Portland for two trade shows, Metalform and Wood Technology.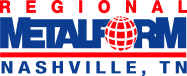 Metalform

March 21-23, 2006
Nashville Convention Center

N

ashville, TN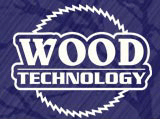 2006 Wood Technology Clinic & Show
March 22-24, 2006
Oregon Convention Center
Portland, OR



Subscribe here
Please send me this complimentary newsletter.
Remove
Please remove me from your newsletter mailing list.