In this issue...

Peter's Blogs - Sizing, Selection, Feedback, and Conservation

Education & Training - Live Online, Classroom, and Advanced Technical Training

Press Release - Track Position

Videos - Synch Position-Force Video

People at Delta - IT Specialist Aaron Bruckelmyer Joins Delta Computer Systems, Inc.

Distributor News - IHS de Mexico

Events - Trade Shows & Conferences
PETER'S BLOGS

Peter's Blogs
Design News - Take a look at Peter's Blog Topics.

Sizing of Fluid Power Components Matters

Don't Go Halfway to Closed-Loop Control

Don't Leave Fluid Power Component Selection to Chance

Fluid Power Is Alive & Well in the Era of Energy Conservation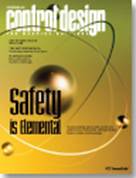 More Sophisticated, Easier to Use Programmable PLCs and HMIs
Redundant Options - RMCTools software, supporting the company's RMC motion controllers, includes built-in support for connecting to redundant sensors, support for gathering feedback information from multiple sensors of different types, and the ability to mathematically generate feedback inputs to control loops. User has flexibility in defining the logic by which the feedback is selected, permitting various types of redundancy methods. The controllers can switch between feedback sensors on the fly in position, speed and pressure-control applications. (Control Design 2014)

CONTINUE READING

EDUCATION / TRAINING
SELF-PACED LEARNING

Delta also provides self-paced training options, check out some of these options:

An easy way to get up to speed on the RMC's features with easy to follow video guides.

Try out the features of RMCTools or custom RMCLink programs when you don't have an RMC to test with.

LIVE ONLINE TRAINING

RMCTools Technical Training

Jul 22-23, 2014

Sep 3-4, 2014

Oct 7-8, 2014

Nov 4-5, 2014

Dec 9-10, 2014

SIGN UP

CLASSROOM TRAINING

RMCTOOLS TECHNICAL TRAINING

Sep 23-24, 2014

Dec 3-4, 2014

SIGN UP

RMCWIN TECHNICAL TRAINING

If interested contact your Delta Regional Technical Sales Manager.

SIGN UP

ADVANCED TECHNICAL TRAINING


Nov 18-20, 2014

SIGN UP
LATEST PRESS RELEASES
Delta's Track Position Command Delivers Better Motion Control
May 30, 2014 – Battle Ground, WA. Delta Computer Systems, Inc. announces an enhanced position tracking command in special applications where precise position control of linear or rotary motion control is required.
This command is useful for smoothly tracking a signal containing noise or step-jumps, or for gearing to another position while not exceeding specified motion limits. Among the various applications that can benefit from this command are stretch presses, sawmill edgers, flying shears or flying cutoffs, extrusion applications, and entertainment including 6DOF applications...

CONTINUE READING

VIEW ALL PRESS RELEASES
Delta Motion APPLICATIONS & PRODUCT VIDEOS
PEOPLE AT DELTA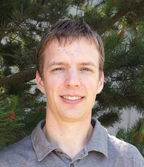 meet aaron bruckelmyer
Aaron is the most recent addition to the Delta team as IT specialist. He has a strong background in software development and business application systems including product development, manufacturing, sales and distribution. During his short time with Delta, he has been working to implement a new public blog and CRM system and also consolidating the server infrastructure. He is looking forward to becoming more involved with product development/manufacturing at Delta.

READ MORE

DISTRIBUTOR NEWS

IHS DE MEXICO
IHS Mexico and Delta jointly exhibited at the Fabtech/Metalform Mexico trade show during early May of this year.

Richard Meyerhoefer and David Shroyer of Delta did technical training for IHS and were joined by Jose Rosas of IHS de Mexico during the Exposition.

VIEW COMPANY WEBSITE