View Delta Motion Control Applications & Product Videos
Product Training Videos

View Delta Videos on:

VIEW ALL

Application Videos

Watch videos of RMC's at work.

WATCH
---
Tabbed Interface in RMCTools
Look for our next Press Release and introduction Video in early December on Tabbed Interface in RMCTools version 3.53.0

VIEW PRESS RELEASES
---
---
Delta's Advanced Technical Training - May 2013


An active hands-on 3-day Advanced Training class was held for 16 Delta distributors, integrators and customers in late October. Because of demand, we are holding another Advanced session in May 2013, so register/sign up early.

Advanced Technical Training

May 21-23, 2013 – Battle Ground, WA

RMCTools Technical Training

Mar 6-7, 2013 - Battle Ground, WA

If interested contact your Delta Regional Technical Sales Manager.


SIGN UP

RMCTools Technical Training

December 12-13, 2012
January 15-16, 2013
February 19-20, 2013
March 26-27, 2013
May 1-2, 2013
June 4-5, 2013

SIGN UP

Delta also provides self-paced training options, check out some of these options:

Video Tutorials provide an easy way to get up to speed on the RMC's features with easy to follow video guides.

Online RMCs let you try out the features of RMCTools or custom RMCLink programs when you don't have an RMC to test with.
---
Meet Donatella Johanson – Delta's Office Manager


For more than 20 years, Donatella is often the first person you speak with when calling in to place an order, check on a shipment or get some technical assistance.

For those of you who may not have met Delta's creator of first impressions, now you have an image to match her pleasant and cooperative voice.

In addition to being our office manager, "Tella" balances out her work life with an active network of family, friends and hobbies, including physical fitness and enjoying the outdoors.
---
Latest Articles and Application Notes
Testing Seals Keeps Blow Out Preventers Safer
Properly functioning blowout preventers ­— devices that keep oil wells from leaking under pressure — are critical pieces of equipment in an oilfield. Multiple blowout preventer (BOP) devices are typically stacked on top of one another for redundancy surrounding the drill pipe at the wellhead, Figure 1. It is their task to center the drill pipe, regulate the pressure of fluid down the well hole, and either clamp or cut off the drill pipe to minimize leaks. (Hydraulics and & Pneumatics- Oct 2012)

READ FULL ARTICLE

Motion Controllers as Data Acquisition and Testing Tools
Manufacturers often need to test their products to verify that they meet customer specifications, and provide the data that verifies specification compliance. This is particularly true when government contracts are involved, public money is being spent, and public safety is an issue. Often, separate electronic subsystems are used to apply the stimulus and measure the results, but if the same module that applies the stress can also record the response, more cost-effective testing systems can be built. (NASA Tech Briefs - Motion Control and Automation Supplement page 7a - Oct 2012)

READ FULL ARTICLE

Bacon Slicer Using Motion Control
When a PLC cannot move bacon quickly enough, consider a dedicated motion controller. To improve the performance of the bacon slicer, Titan Slicer executives called in an experienced control system integrator, Tui Technology of Rotorua and Whangarei, New Zealand. Tui's engineer, Malcolm Jones, had worked with motion controllers made by Delta Computer Systems Inc. of Battle Ground, Wash., in the past and came up with a new control system design for the bacon slicing machine using a Delta RMC75 motion controller. A PLC was still used in the new design, but for less time-critical functions, such as issuing on/off controls for the blade motor. (Control Engineering - Oct 2012)

READ FULL ARTICLE

VIEW MORE ARTICLES AND APPLICATION NOTES
Since summer Delta has exhibited and/or done technical presentations at:

---

FABTECH / METALFORM

November – Las Vegas

---

Timber Processing & Energy Expo

October – Portland, Oregon

---

IMTS International Manufacturing Technology Show

Mid September – Chicago
---
Get Your Free Hydraulic Motion Control Design Guide
---
Distributor News
Robbins & Bohr

Robbins & Bohr is a 66 year old distributor of hydraulic, pneumatic, and other world class products servicing Tennessee with Delta's RMC motion controllers.
R&B delivers with a skillful team that will work with you to design and supply the optimum solutions for your automation needs.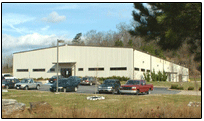 VIEW WEBSITE
---
| | |
| --- | --- |
| | RMCTools is officially certified as Compatible with Windows 7. |
---
| | |
| --- | --- |
| | Delta Support Page is Updated |
---
| | |
| --- | --- |
| | RMCTools Help NOW includes Video Links |
---
Download the latest RMC Software and Firmware Updates

RMCTools Software version 3.53.0 in early December

RMC70 Firmware version 3.53.0 in early December

RMC150 Firmware version 3.53.0 in early December
DOWNLOAD




RMCWin latest version is 2.30.4
RMC100 Firmware is 20090327
DOWNLOAD
---
DELTA Marketing Tools / Media
DELTA advertisements and postcards have been placed on the DELTA website.
DELTA Media
Distributors can download DELTA logos to place on your website. See the Distributor Only page and click on "MEDIA".
---
Distributor Only Website
If you are a distributor and need a password or user id
Email us or call DELTA at 360-254-8688.

VIEW WEBSITE
---
Contact DELTA
DELTA Computer Systems, Inc.
1818 SE 17th St.
Battle Ground, WA 98604-8579
Phone: 360-254-8688
Fax: 360-254-5435
Email: technicalsales@deltamotion.com
---
Archives

PREVIOUS NEWSLETTERS