View Delta Motion Control Applications & Product Videos
Product Training Videos

View Delta Videos on:

VIEW ALL

Application Videos

Watch videos of RMCs at work.

WATCH
---



Delta's Jacob Paso Presents at Fluid Power Conference & Expo on Advanced Hydraulic Motion Control Design Practices


The session briefly presents best design practices for high-performance hydraulic motion control. And then focuses on advanced control techniques that help overcome common design deficiencies.
VIEW MORE PRESS RELEASES
---
---
Delta's Advanced Technical Training October 2012
Delta's Advanced Technical Training will be held in Battle Ground October 2012. Contact your Delta Regional Technical Sales Manager if interested.

Advanced Technical Training

October 23-25, 2012 – Battle Ground, WA

RMCTools Technical Training

June 5-6, 2012 – Battle Ground, WA
June 21-22, 2012 – John Henry Foster in St. Louis, MO
October 17-18, 2012 - Battle Ground, WA

If interested contact your Delta Regional Technical Sales Manager.


SIGN UP

RMCTools Technical Training

June 26-27, 2012
July 31 - August 1, 2012
September 5-6, 2012
October 9-10, 2012
November 13-14, 2012
December 12-13, 2012

RMCWin Technical Training

SIGN UP

Delta also provides self-paced training options, check out some of these options:

Video Tutorials provide an easy way to get up to speed on the RMC's features with easy to follow video guides.

Online RMCs let you try out the features of RMCTools or custom RMCLink programs when you don't have an RMC to test with.
---
Gan Li joins Delta Computer Systems, as Asia Pacific Regional Sales Manager. He will initially focus on motion control in the China market.
Delta Computer Systems is pleased to announce that Gan Li has been appointed as its Asia Pacific Regional Sales Manager. Mr. Li will support Delta's international motion controller sales and distribution process with a focus on China.
---
Latest Articles and Application Notes
Hydraulic Presses Run Faster, Smoother and More Efficiently with Motion Control Systems


The more efficiently a machine runs, the greater benefits a company experiences. For Power Partners Inc., Athens, GA., investing in a hydraulic press with motion controllers was an easy choice. Controllers are designed to make machines run accurately and efficiently. (FF Journal - May 2012)

READ See page 14-15





Piper Picked a Perfect Press for Hydroforming


Major aircraft manufacturers around the world have long relied on sheet-hydroforming presses—fluid-cell and rubber-pad styles—for economic production of low-volume parts. Rubber-pad forming in a hydraulic press took flight (so to speak) in the 1930s and '40s. In the 1950s and '60s came fluid-cell technology, which replaced the rubber-pad upper forming tool with a thin and flexible rubber fluid-filled diaphragm. Fluid-cell capabilities surpassed those of traditional rubber-pad forming, providing more consistent results with evenly applied pressure over every square inch of the part. (MetalForming - April 2012)

READ

Delta Motion Controllers Enable High Productivity


Delta Computer Systems out of Canada is providing a range of motion controllers crucial to Finnish sawline supplier, Veisto, in its delivery of precise, high speed sawlines to operations worldwide. (International Forest Industries- March 2012)

READ See page 30-33
VIEW MORE ARTICLES AND APPLICATION NOTES
Fluid Power Conference & Expo, Minnesota

June 26-27, 2012
Location: University of Minnesota St. Paul

VIEW

---

IMTS International Manufacturing Technology Show

September 10-15, 2012
McCormick Place
Chicago, IL

VIEW

---

Timber Process & Energy Expo

October 17-19, 2012
Location: Portland Metropolitan Exposition Center
Portland, OR

---

FABTECH / METALFORM

November 12-14, 2012
Location: Las Vegas Convention Center
Las Vegas, NV

VIEW
---
Get Your Free Hydraulic Motion Control
Design Guide
---
Distributor News


S. G. Morris
Since 1932, S. G. Morris has worked hard to earn our excellent reputation as a full service stocking distributor. S. G. Morris represents the "industry leading" manufacturers. We make it easy to "Partner with Experience" for high quality components and systems.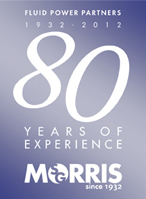 VIEW WEBSITE
---
DELTA Marketing Tools / Media
DELTA advertisements and postcards have been placed on the DELTA website.
DELTA Media
Distributors can download DELTA logos to place on your website. See the Distributor Only page and click on "MEDIA".
---
Distributor Only Website
If you are a distributor and need a password or user id
Email us or call DELTA at 360-254-8688.
VIEW WEBSITE
---
| | |
| --- | --- |
| | RMCTools is officially certified as Compatible with Windows 7. |
---
| | |
| --- | --- |
| | Delta Support Page is Updated |
---
| | |
| --- | --- |
| | RMCTools Help NOW includes Video Links |
---
Download the latest RMC Software and
Firmware Updates

RMCTools Software version is 3.51.0
RMC70 Firmware version is 3.51.0
RMC150 Firmware version is 3.51.0
DOWNLOAD




RMCWin latest version is 2.30.3
RMC100 Firmware is 20090327
DOWNLOAD
---
Contact DELTA
DELTA Computer Systems, Inc.
1818 SE 17th St.
Battle Ground, WA 98604-8579
Phone: 360-254-8688
Fax: 360-254-5435
Email: technicalsales@deltamotion.com
---
Archives
PREVIOUS NEWSLETTERS