Product News

RMCLink ActiveX control and .NET Assembly product has been released. Look for a press release on the Disty Only page.


Delta Computer
Systems, Inc.
11719 NE 95th St.,
Suite D
Vancouver, WA
98682-2444

Phone:
360.254.8688

Fax:
360.254.5435



Your privacy is important to Delta. Delta does not make its email or mailing list available for outside distribution. You can opt-out at any time.

Copyright ©

2006
Delta Computer Systems, Inc. All rights reserved.


Applications Competition
Want to put your applications in PRINT? Qualified applications will earn rewards. See below.
Wood Technology Technical Session on
4 improvements in Fluid Power Motion Control by Peter Nachtwey of Delta.
Peter's

Articles

-
Latest Technical Article
on Valve choices i
n
March Hydraulic & Pneumatics
.
RMCLink product released. Quadrature reference module for the RMC70 coming in late March.
Delta website updates.


Important Notice
on RMC100 with ENET or SERIAL Communications Modules
This notice was sent to all known channels in January. We need your help to ensure that this Notice reaches all customers. If you have not seen this notice contact Delta ASAP for details.

Product News
RMCLink ActiveX control and .NET Assembly is now available via download. RMCLink is great
for the

testing market
.
Easily

interfac

es to

PC software packages

.

See Your Applications in Print!
Delta customers
, including systems integrators, and OEMs
are invited
to submit applications to us. Attractive prizes will be awarded. This effort is intended to get more application articles printed in 2006. We are asking distributors to help us get the word out to your customers.
Details on
our
main web page for schedule and selection criteria.

View A
pplications Competition Details
Delta Adds Distributors in Eastern North America
Welcome to MCS Servo in Eastern Canada and Advanced Fluid Systems in York, PA as new Delta RMC distributors.
Wood Technology Technical Session on
Four
Improvements in Fluid Power Motion Control by Peter Nachtwey of Delta
This presentation will occur the morning of Thursday, March 23rd at the Oregon Convention Center. See the show handout for exact time and room location.
Peter's
Article

s
Peter Nachtwey Technical Article Series continues in the
March
Hydraulics & Pneumatics magazine.

The next article is scheduled for June 2006 H&P magazine.
Delta Website Updates
Check out the following updates to Delta's website:
Motion Control Software
Motion Products Marketing Manager

Delta will Exhibit in Nashville, TN and Portland, OR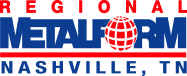 Metalform

March 21-23, 2006
Nashville Convention Center

N

ashville, TN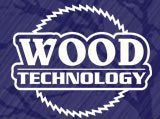 2006 Wood Technology Clinic & Show
March 22-24, 2006
Oregon Convention Center
Portland, OR



Subscribe here
Please send me this complimentary newsletter.
Remove
Please remove me from your newsletter mailing list.